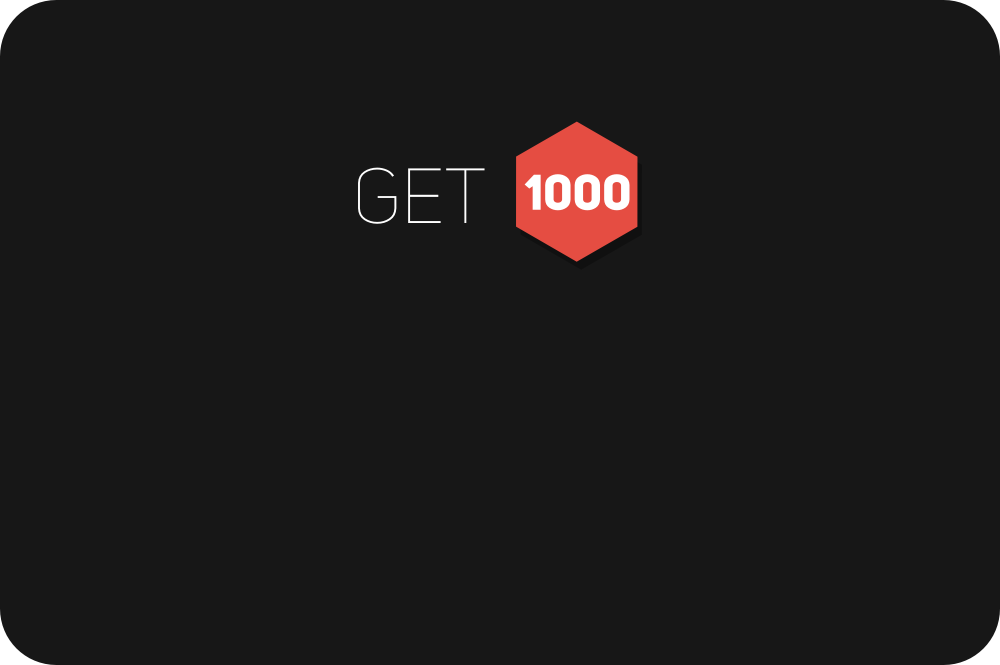 Loading this awesome game...
Hey! What is this game ?
Get1000 is a logic puzzle game inspired by 2048 where the goal is to merge tiles to get 1000 at the center.
Four game modes are available:
* Classic: Take your time to solve and reach 1000.
* Speedrun: Reach 1000 as fast as you can on an unique grid to compare your time with the world!
* Time attack: Reach 1000 in a limited time: Be smart, Be strategical and.. BE FAST!
* Daily quests: each day, four quests are proposed to challenge your logic skills.
More features:
* A mistake ? Don't worry, the back button (bottom-right of the screen) is here for you.
* Auto-save in classic and timeattack modes!
* Compete with your friends : World highscores are available for each game mode
* Achievements to collect XP!

Want to play on mobile ?